The Winter Olympics in Sochi have received a great deal of attention from the media. Language hasn't dominated the discussion, but the Organizing Committee has placed a massive amount of emphasis on language services and has made Olympic history by offering international representatives, athletes, tourists, and fans a variety of language services.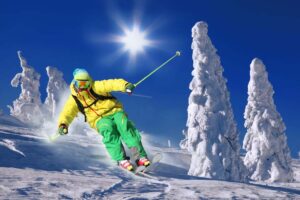 In past games, like the 2012 Olympic games in London, language mistakes led to anger when Arabic signs and documents were misspelled and misprinted. Similarly, a gymnast from Uzbekistan wasn't able to answer English reporters' questions because no interpreter was available. Organizers knew that they wanted to come up with a better solution for the Sochi Games.
For the first time in Olympic history, the International Olympic Committee (IOC) launched the "Sochi 2014: Translating the Games" forum to organize linguistic support for upcoming Olympic events. The forum lasted two days with over 650 people in attendance including Olympic management, professional linguists, and suppliers of translation services. Let's look at some interesting results of the forum:
- Translation and Interpretation
There will be over 1,000 translators and interpreters – More than at any previous Olympic site
Translators and interpreters needed -- Translators and interpreters will be busy with over 5,500 athletes and team members from 80 countries, the majority of whom will require language assistance
Olympic officials and others who provide important services to the Olympics have received basic training in the three official languages (English, French, and Russian), with priority placed on English
Over 40,000 Russian police officers received basic language instruction in German, in addition to English and French
A call center will be available 24/7 throughout the events to provide general information in English, French, Russian, Chinese, Japanese, Korean, and German.
Smart phone apps and a multilingual social media strategy have been developed to offer users several language options, similar to the call center
From spectators in Sochi to viewers around the world, it is clear that the Sochi 2014 Olympics are truly targeting a global audience.
At Translation Excellence, we're extremely excited the Olympic Planning Committee has decided to expand the language services offered for the Sochi Games. We will eagerly watch and cheer for the U.S. team!
What do you think about the language services offered? Make sure to leave your comment below as the Sochi 2014 Olympic games get started!