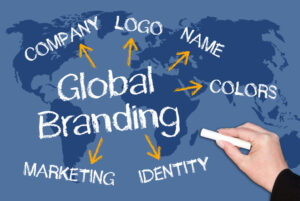 Want to reach international customers? Meet them where they are. In the era of social networks, that doesn't have to mean moving to Peru or India, because you can communicate with international customers online. You may already be working on your social media presence with sites like Facebook and Twitter, but if you're looking for global customers, it may be time to expand your reach to sites from the same country as your customers.
Here are three global social networking sites to help you get started.
VKontakte (Russia)
Languages: Russian, Ukranian, English
About: Nicknamed the "Facebook of Russia," VKontakte or VK is the eighth most popular social network in the world, and the second biggest in Europe. Its 239 million users are mostly in Russia, but also live in former Soviet states like Ukraine. It features a newsfeed similar to Facebook, but also allows for music and video storage and content sharing. With the approach of the Sochi Olympics, VK may be a very important site to have on your company's radar.
Qzone (China)
Language: Chinese
About: Many of the most used social networking sites globally are Chinese, with sites like Renren, Toudou, Tencent and others attracting Chinese users who have limited use of foreign sites because of government censorship. Of those networks, Qzone is one of the biggest. In 2013, it was the third most popular social networking site in the world with 712 million users according to a study by Business Insider. On the site, users blog, send photos, share diaries and listen to music. It may be a good "in" for companies in China.
Ibibo (India)
Languages: Hindi, English
About: Short for "iBuild, iBond," Ibibo has grown from a social networking site into an e-commerce group for transactions in India. Although smaller than the previously mentioned sites with only about 3.5 million users, the site and its affiliates may be interesting to companies because it connects socializing and shopping. Users of Ibibo can play games or communicate with friends, but also shop using e-payment features. If you want Indian customers, the site might be a good place to market your company.
Beyond these three, there are many other social networking sites that might be useful, depending where you are looking to promote your business. Some of the bigger ones include: Tuenti (Spain), Skyrock (France), mixi (Japan), Nasza-klasa (Poland), Netlog (Belgium), and Plurk (Taiwan).
Just remember, the internet may make crossing borders easy, but that doesn't mean you can ignore localizing your brand. Culture influences how people use social media, and if you ignore the differences, you risk making mistakes that could alienate customers. Make sure to post in the right language and seek local translators and cultural experts to guide your marketing strategies. Your customers will appreciate the effort.